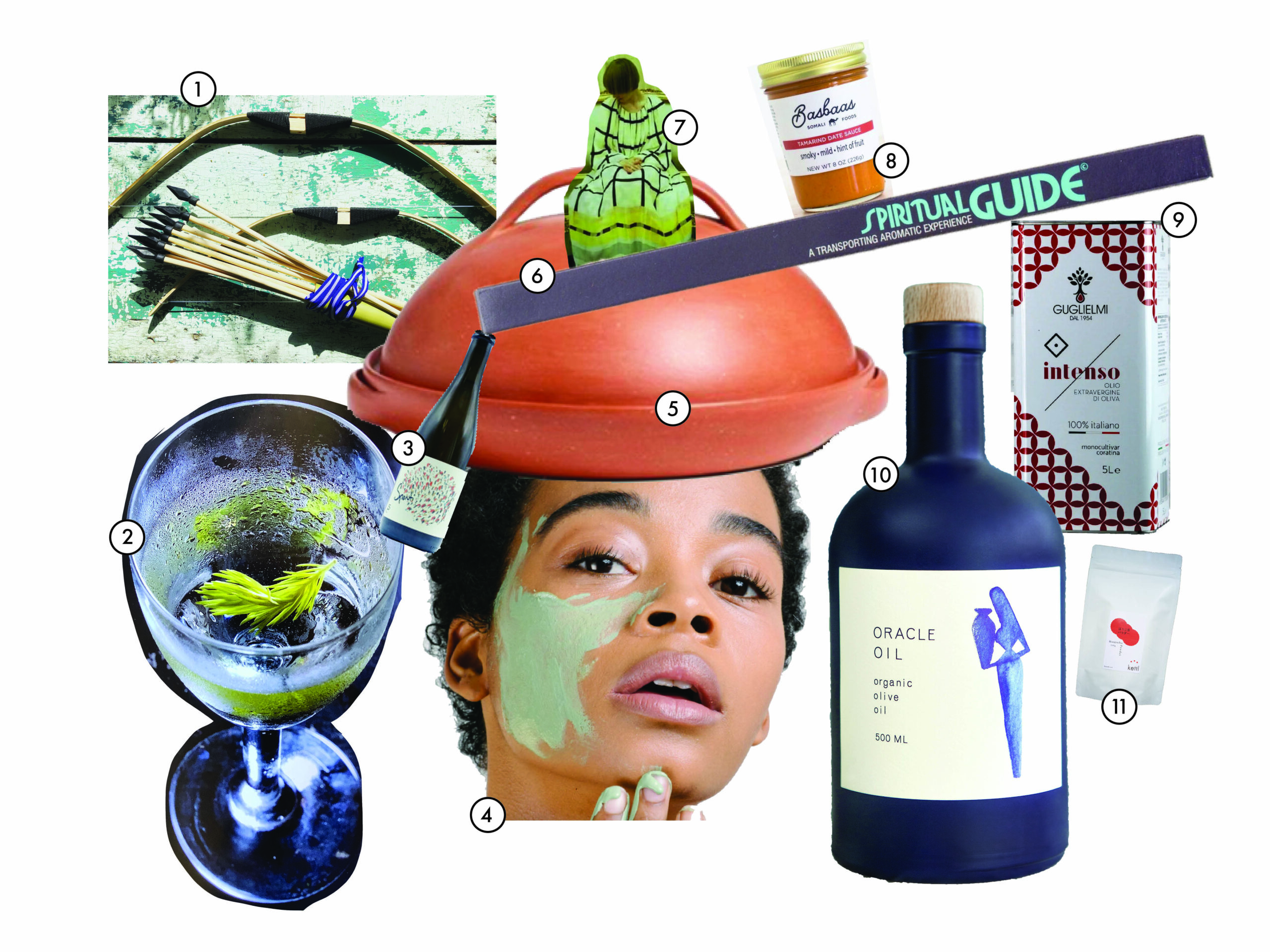 1/ When ordering this home-schooling bribe for my son, I clicked on the set of two bows and arrows so I could join. It's so much fun, I've since upgraded to the grownup kit that a neighbor kindly lent me.
2/ Paris-based cookbook phenom David Lebovitz turned his sights to the glass, exploring his adopted country's cocktail culture and adding his own tasteful twist. I've gifted Drinking French to several friends — the ones to whom I gave Rebekah Peppler's Apéritif last summer — and am making my own liqueurs (spruce wine! spruce gin!), cordials and, of course, coq-tell.
3/ After Week 3 of lockdown, a lower-alcohol drink alternative was clearly the move. Luckily my friend Sabine, a genuine cider expert, gifted me a bottle of Sundström Cider's just-released 2018 Sponti, made from upstate apples and fermented with native yeast. It's elegant and wine-like (a.k.a. vinous). On the second or third evening, I'll add a teaspoon of cassis and a lemon twist for a Kir Breton. Let's hear it for case discounts!
4/ A longtime matcha fan, I was happy to find a reason to put it on my face, too. The Brooklyn-based, black-owned clean skincare company Plant Apothecary likes the powdered green tea for its antioxidant, anti-inflammatory and free-radical-fighting properties. They say their mask can plump aging skin, calm acne and soothe inflammation such as rosacea.
5/ Saw Isatu Hyde's gorgeous clay bread-baker (and -keeper) in CAP Beauty's newsletter and had to share with my fellow sourdough fiends.
6/ Digging around in a drawer, I came across a long-forgotten box of Spiritual Guide incense, which I started buying in high school. The heady aroma isn't head-shop — more like a woodsy-sweet Aedes de Venustas candle.
7/ Instagram ads are evil — especially when they work. How many friends did I forward this dress to, despite my anti-fast-fashion stance?
8/ Hawa Hasaan's warmth and enthusiasm are as remarkable as her beauty — she genuinely lights up a room. It's only natural that her Basbaas tamarind-date sauce, a staple in her native Somalia that she makes in the Hudson Valley, is bright and spicy-sweet. Try it on chicken, grilled fish or as a vinaigrette base. Can't wait for her cookbook!
9/10 After the flour hoarding came the olive oil panic. I only had a bit of the lovely Oracle left, so, following food artist Jennifer Rubell's IG lead, I stocked up with a 5-liter tin from Olive Oil Lovers, decanting it into a wine bottle with a pour spout. Shopping hint: If you're not picky (and not using it as finishing oil), older harvest = less expensive.
11/ If you've made the houjicha latte from L.A.'s Konbi (recipe here) or are missing the delicious one served at Kettl's delightful, soon-to-reopen stand on the Bowery, you'll be happy to hear that Kettl now makes a powdered version of the roasty green tea, saving you a few steps. Frothing it up is as easy as making matcha. I'm steeping it into ice cream and pudding bases, too.