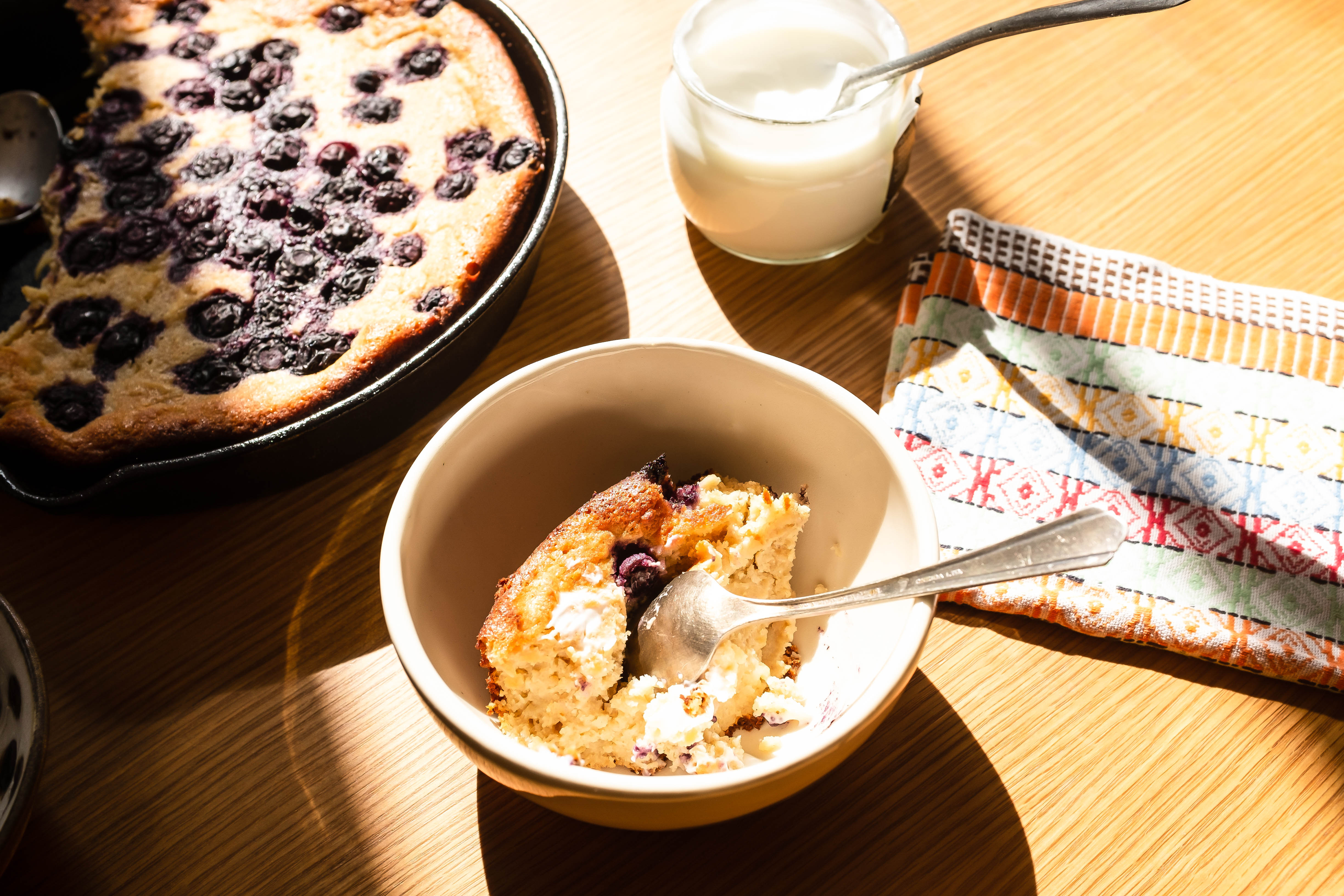 Just as French women have the lockdown on a certain kind of cool, to my mind, British food writers just have a way with vegetables. From Elizabeth David to Yotam Ottolenghi, they've helped American cooks to think about veg as more than just sides, bringing a range of global flavors to the table. In recent years, the Guardian columnist and cookbook author Anna Jones has widened the lens with her inventive vegetarian recipes for every meal. While she might not be a one-word name in the U.S. yet, her latest book, The Modern Cook's Year, is a fantastic resource for delicious, healthful food that will leave a lasting imprint on your kitchen life, thanks for her excellent tips about how to think about building flavor and texture that extend to every dish. Now that the Londoner is the mother of a two-year-old, her book also offers great ways to pack nutrition into kids' food, like the recipe for blueberry breakfast cake.
While on her U.S. book tour, Jones joined me at New York's Haven's Kitchen to talk about cooking with layers, cake for breakfast, and why wellness is already passé in the U.K.
X: How did you become a vegetarian?
ANNA JONES: I became vegetarian 10 years ago. I was working for Jamie Oliver, and people were bringing me stuff to taste all the time from the four test kitchens. It got me to this horrible point where I felt a bit oversaturated with food. I decided to take a couple of steps back and eat in a more conscious way, without meat and fish. I did it with the intention of doing it for six weeks, and haven't eaten meat since. I wasn't expecting to not want to go back. I really thought — especially as a chef — that cooking with meat and fish was part of how I cooked. As I took those elements away, it almost made me more creative in the kitchen: building flavor, building texture, and what was going on on my plate. It's been 10 years now, and I still haven't craved a hamburger. I'm waiting for it to happen!
X: How did it change your pantry, your cooking, etc.?
AJ: It taught me to layer flavor in a different way. When you cook a steak, you get a few different hits of flavor profiles just from that one thing. Of course you can get that with butternut squash, etc., but I think it did open up how I try to layer that sweet, salt, acid, umami, that verdant flavor you get from greens. There are things that add a rounded note like miso, tahini, mustard seeds. I think texture is equally important. So adding breadcrumbs or toasted pumpkin seeds — you get that smoothness, then that crunch, then that fresh, zingy note as well, which I think is super key in vegetarian food. A lot of vegetarian food for years was like brightly painted cafés serving soups, risottos, stuffed peppers. I'm so happy those days are over.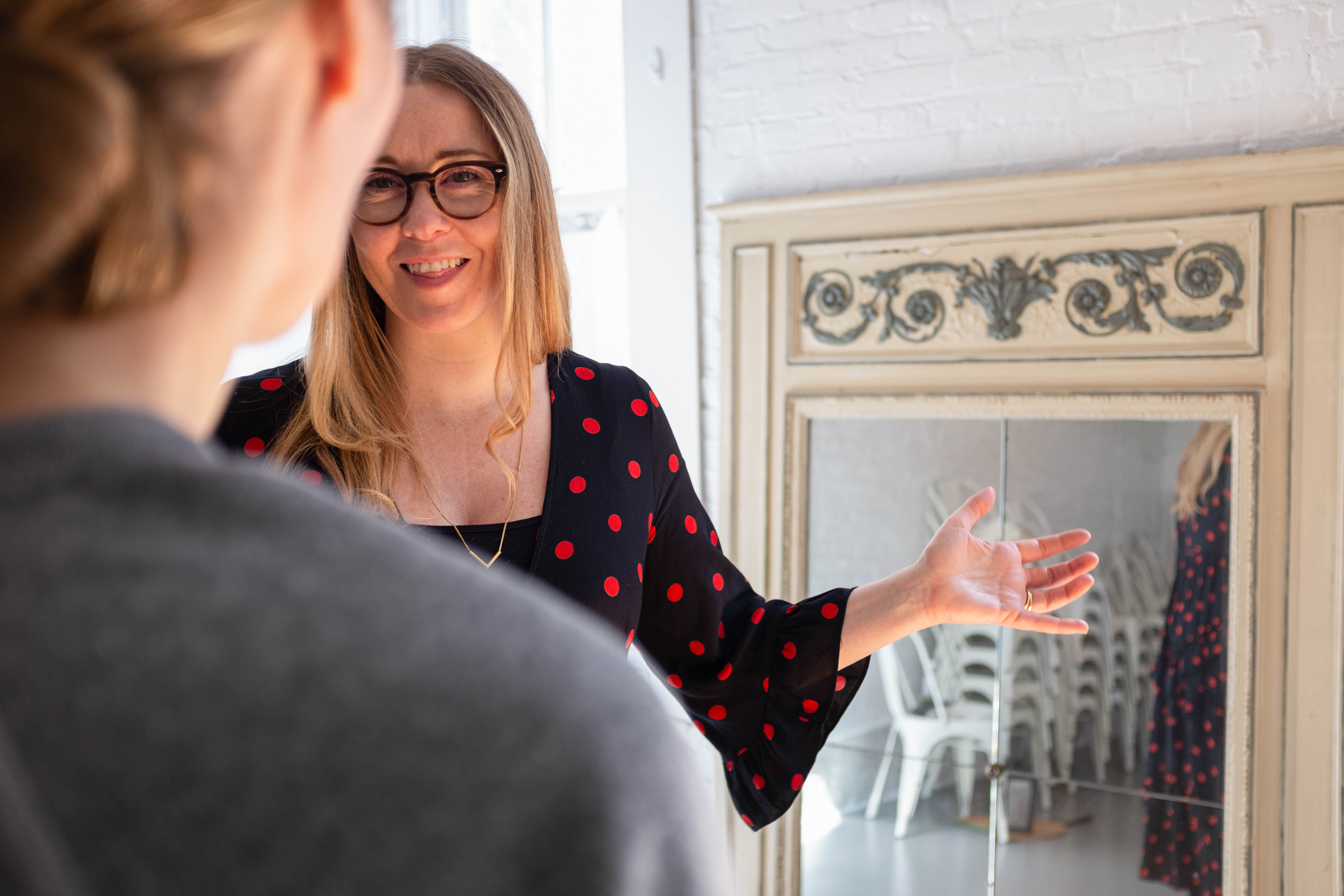 View slide show
X: How do you get people to cut out meat?
AJ: I think it's scary for people to take those steps. I know doing work on trying to change people's diets, working at Jamie Oliver, you can't look at a diet or a person or a year. You have to look at it day by day, meal by meal, and celebrate the small victories. With my recipes, I try to have something that feels approachable and familiar, but has one twist that makes it different or might make it nutritionally better or make the cooking process easier. Recipe books have sides. Who eats sides at home? I feel a recipe should encompass all the things you need in one neat little package.
X: What pantry essentials do you take when you cook away from home? Besides black mustard seeds, turmeric, and coconut oil, which pop up frequently in your book.
AJ: I use Halen Môn salt from Anglesea. I'll take spice blends – garam masala, an African blend of some kind like ras el hanout, I feel you've got a lot of meals covered with that end of the spectrum. It's really difficult to get that rounded smokiness in vegetarian cooking that people crave. Paprika adds that smoky, umami depth. Then it'll be a tossup between cumin, coriander, mustard seeds. I've done a lot of traveling in South India, so I love mustard seeds, curry leaves, coconut. Mustard seeds add a subtle hum, a bit like a bay leaf. They're not a shouty spice. They just boost things that don't have a load of flavor themselves. They provide a crunch. Texture and flavor: They're a two-for-one!
X: What about coconut oil? And coconut sugar? And…?
AJ: At the height of the wellness movement in the U.K., people were like, swap coconut for everything!
X: Wait, are you no longer at the height of the wellness movement?
AJ: Oh yeah! I feel like we went up this hill and we got to a peak. "Wellness" is not a word that we throw around anymore.
X: What's replacing it?
AJ: I think people are much more into real food now. I feel there was this huge backlash about the wellness movement. It's much more about health and health in a general sense rather than wellness and supplements and faddy eating.
X: What's one wellness trope you'd be happy to see go?
AJ: What I would love to see fade away is talking about wellness on an international scope. In the U.K., avocados are not grown. Ninety percent are flown in from California. I absolutely count myself among the people who fell for the whole avocado thing. We need to be looking to what is local and seasonal to us.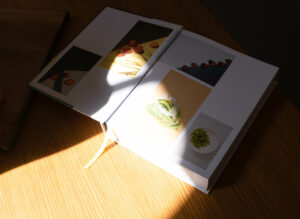 View slide show
X: How did you come up with the blueberry breakfast cake that you're making today?
AJ: I was playing around with breakfast ingredients. I just wondered if you could use all the things you'd usually put in oatmeal but change the form. This has ground oats and coconut oil, egg whites…it's probably a bit more sugar than you'd put in your oatmeal, but not far off. It feels indulgent without being too much.
X: Are you working on your next book?
AJ: I'm doing research into the things that really impact the sustainability of how we eat. People are making the decision to eat vegetarian or vegan but buy a Beyond Meat burger, but some of them don't have the knowledge to realize they might be choosing a burger in a supermarket in England that was made in California and thinking they're still making a great decision for the planet. I'm trying to unpack that a little bit. It's also about trying to cook with the lightest touch: Using everything you buy. It's all well and good, talking about buying sustainable stuff and reducing energy use in kitchen, but if you're not using thirty percent of the food you buy, it's a really easy solve.