The Moment
Essential Indian With Chef Gaggan Anand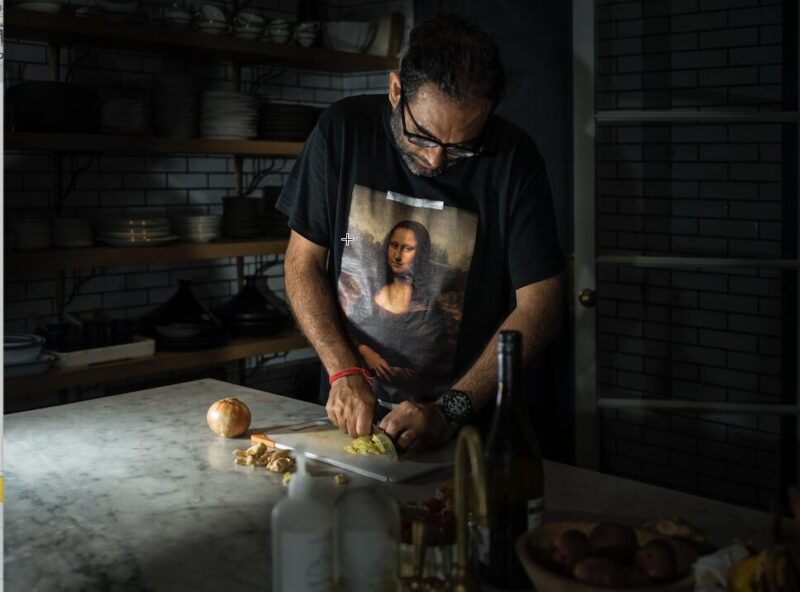 For some reason, it made sense to invite one of the world's best chefs to make dinner for 20 at my apartment. (I can seat eight, as long as I can borrow chairs from neighbors.) In my kitchen. (It's small and…not great.)
Gaggan Anand made a name for himself at his eponymous Bangkok restaurant by applying modern pyrotechnics — that includes loud music — to the flavors he grew up eating in India. He set out to kick-start the identity and diversity of Indian cuisine and change people's perception of it. "How do I not give them a naan bread?" he asked. "How do I not give them what they think is a curry? How do I give them an experience which has India all around as a background and sets the pace, but is an experience that's not cuisine-based but chef-based? Because you either go to a restaurant for the cuisine or the chef. And I wanted my restaurant to be for the chef, who happens to be Indian."
Tweezery and intense, delicious and extremely fun, Gaggan's food deserves its place at the top of the World's 50 Best Asia list. He certainly did not deserve to make it on a crummy stove in NYC.
I still cringe when I think that I originally suggested he just make a big, easy, stewy something and hang out with everyone at the table. In the end, he and his team prepped a multicourse standing feast at the nearby James Beard House, where they had just done a dinner, and wheeled everything over, sending out restaurant-quality dishes to the very surprised people packed into my living room.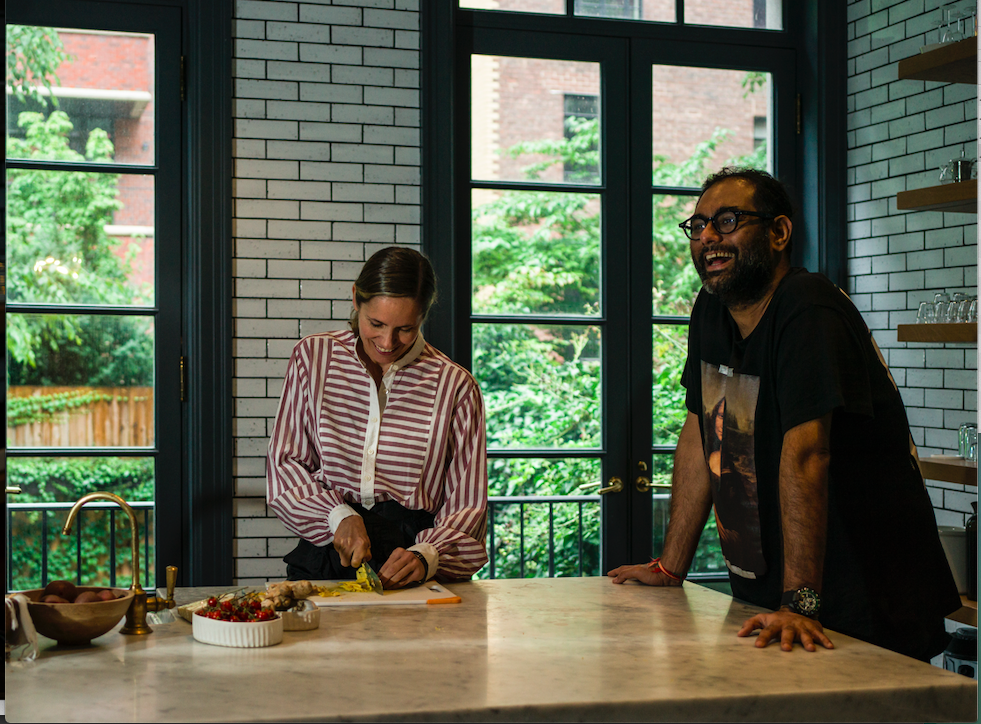 View slide show
Before Gaggan disappeared to the Beard House, I asked him to cook with me in my friend Alison Cayne's kitchen. I wanted him to show me his home-cooking side. In addition to recipes for stew (don't call it curry!), lentils, and rice, he shared a recipe that I've been making a lot these past weeks, now that I view every peel and scrap as a potential future treat.
Here is his recipe for overnight lentils in his words.
You can also find his recipes for chai, basmati rice, and "curry."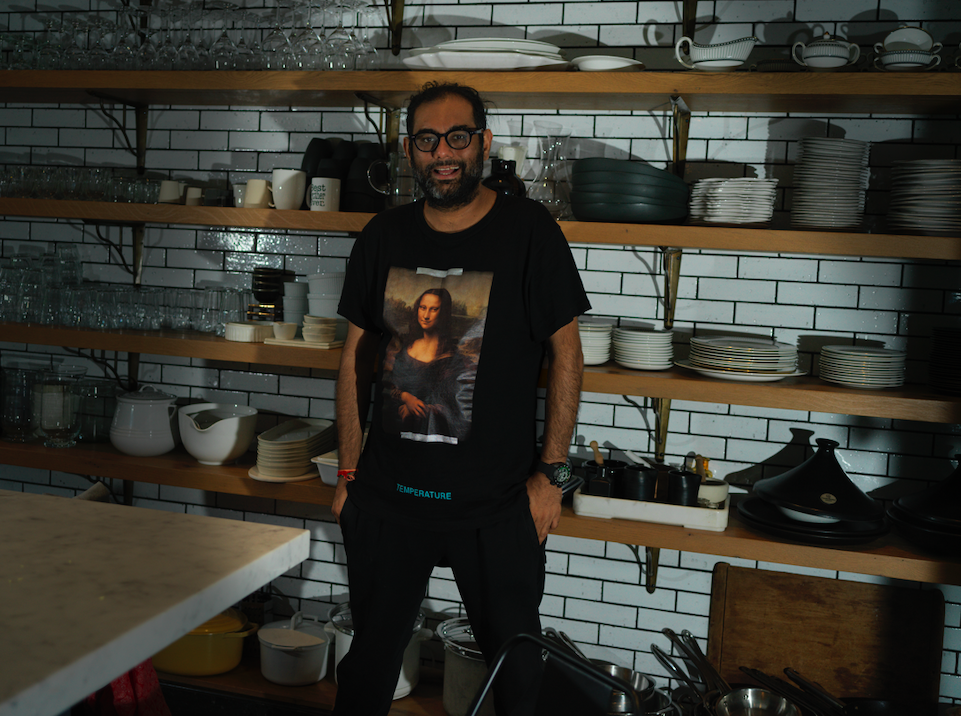 View slide show